Douglas H. Clements, M.D, F.A.C.S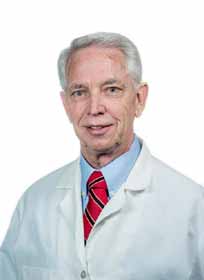 "After 33 years of practicing in Fallbrook, I still look forward each day to interacting with patients and helping them with their visual needs. Getting to know you as an individual, discussing your concerns, taking the time to talk about the results of your exam, explaining your condition and informing you of your therapeutic options are what you can expect from me when under my care."
Douglas H. Clements, M.D. is a board-certified ophthalmologist who has been practicing for over 33 years at his practice: Fallbrook Eye Surgery. As of July 1, 2008, Fallbrook Eye Surgery became part of Inland Eye Specialists and Dr. Clements happily joined our team of specialists. He continues to treat medical diseases of the eye.
Dr. Clements completed his medical degree and Ophthalmology training at the University of Southern California School of Medicine.
Dr. Clements is a member of the California Medical Association and is affiliated with the Fallbrook Hospital as active staff and former Chief of Staff. He is also affiliated with the Sharp Murrieta Hospital.
Dr. Clements has been a member of the Fallbrook Rotary Club for over 30 years, provides complimentary eye exams to preschoolers, and gives free lectures on eye health to various civic organizations.
Dr. Clements likes to spend time gardening, working out at the gym, collecting antiquarian books and prints and assisting his wife with her antique business.