Prosthetics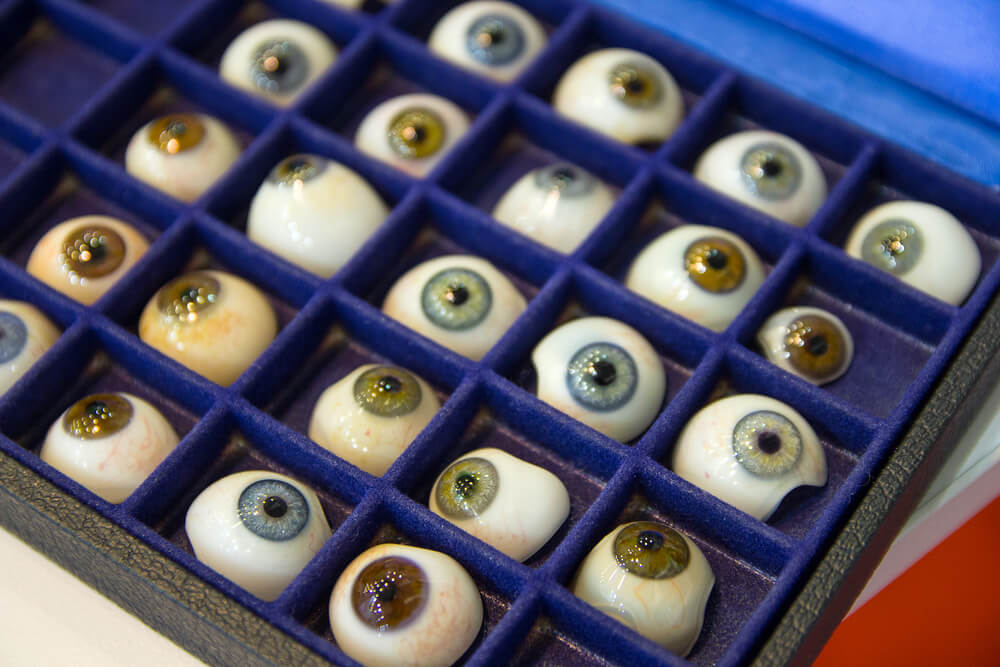 What is a prosthetic eye?
A prosthetic eye is a structure, typically made of hard, plastic acrylic, that is placed inside the eye socket following eye removal (enucleation).
Why prosthetics?
A prosthetic eye is often recommended to patients who have had one or both eyes removed as a result of severe damage or disease and wish to maintain the appearance of an eye.
Should I consider prosthetics?
Have you recently had or intend to have one or both eyes removed?
Do you wish to maintain the appearance of an eye following eye removal surgery?
If you answer "Yes" to any of these questions, you may be a good candidate for prosthetic services. Schedule a consultation.
Why Inland Eye?
The decision to undergo eye removal surgery is not an easy one to make. When this option becomes necessary for your overall health, we work to help you achieve the quality of life and vision you want and deserve.
Our team of board-certified surgeons and friendly, approachable staff are here for you when life happens, offering prosthetic solutions that guarantee the comfort and appearance you deserve.
Contact us today to talk about our prosthetic options.
Frequently Asked Questions
Why would I need prosthetics?
People may consider pursuing prosthetics for any of the following reasons: injury, glaucoma, infections inside the eye, and/or eye tumors.
Is a prosthetic actually a "glass eye"?
In the past "glass eye" was really made of glass. Today, a prosthetic eye is usually made of semi-hard, plastic acrylic. The prosthetic is shaped to your individual need.
Will the prosthetic move like a human eye?
A prosthetic eye moves, but often not as fully or freely as a typical eye. The pupil on a prosthetic does not change with light. So the pupils of the two eyes may appear uneven.