Barratt L. Phillips, M.D., F.A.C.S.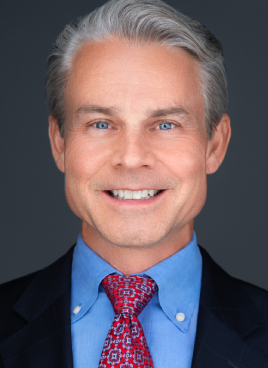 Dr. Barratt L. Phillips is a board certified ophthalmologist who has been practicing since 1995 and joined Inland Eye Specialists in 1999. He treats medical and surgical diseases of the eye and specializes in cataract surgery and refractive surgery.
Dr. Phillips completed his medical degree at The University of Utah and his Ophthalmology training at Loma Linda University. He received the Utah Medical Association's Outstanding Student Scholarship and scored in the top 10 percentile in the American Academy of Ophthalmology examination.
Dr. Phillips is a member of the American Association of Ophthalmology, California Association of Ophthalmology, and the American Society of Cataract and Refractive Surgery. He has given many presentations nationally and internationally, and has had scientific papers published in such prestigious journals as Ophthalmic Surgery and Lasers, Ophthalmology, and the Journal of Cataract and Refractive Surgery.