John Archibald, O.D.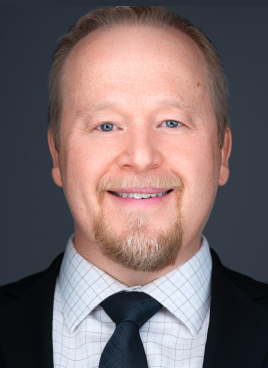 "Sight is so crucial to learning and experiencing life. I enjoy helping people to explore all of their options, especially those they might not have considered, to improve their quality of life by maximizing vision and eye health."
Dr. John Archibald O.D. is a residency-trained optometrist who has practiced optometry since 2001. He treats medical and visual eye conditions and co-manages LASIK, cataract and other eye surgeries.
As a young man living abroad, he was impressed with the positive impact an optometrist had on the community he was living in. After obtaining a Bachelor of Science in Zoology, he earned his Doctor of Optometry degree from the Southern California College of Optometry. He then pursued advanced training, completing a residency in Primary Care and Low Vision Rehabilitation at the Southern Arizona Veterans Administration Healthcare System in Tucson, Arizona. He was able to assist veterans who had lost sight from a variety of conditions. He received extensive training with patients who were legally blind and needed treatment beyond the scope of what normal glasses or contact lenses could provide. He also gained experience in triage and managing the acute needs of the clinic, being responsible for the walk-in medical eye cases while serving as Chief Resident.
Dr. Archibald has been fortunate to work in multiple practice settings and serve a wide variety of patients. He has many years of experience in providing pre and postoperative care for patients that have had eye surgery and counseling those patients considering eye surgery. He enjoys helping patients learn about their surgical options, customizing glasses prescriptions for patients' specific needs, and finding the ideal contact lens prescription for those who prefer contact lens options.
Dr. Archibald has lived and practiced in the area for many years. When not seeing patients, he likes exploring the surrounding beaches with his wife, studying world history and visiting ancient historical sites, learning art technique, and is always on the lookout for a show-stopping dessert recipe.