David S. McCleary, O.D., F.A.A.O.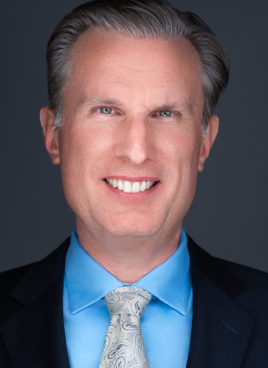 "When my patients come in for their appointments, I want them to realize they are my number-one priority. It is my goal to have them receive my full and undivided attention and leave the office with all of their questions answered and concerns addressed."
Dr. David S. McCleary is a Board Certified Optometrist. He is a diplomate of the American Board of Optometry and a Fellow in the American Academy of Optometry. His emphasis is in low vision and geriatric eye conditions. He graduated Magna Cum Laude from California State Polytechnic University, Pomona and received his optometric degree from the Southern California College of Optometry. Dr. McCleary is a member of the American Optometric Association and the California Optometric Association. Dr. McCleary's educational experience includes work at the Phoenix, AZ and Lawton, OK Indian Health Hospitals where he organized diabetic vision exams for remote tribe communities. At the Veteran's Hospital in Tucson, Dr. McCleary spent much of his time in the low vision rehabilitation center where he came to enjoy working with the legally blind to help them become more independent in their daily living.
Dr. McCleary provides comprehensive eye examination, low vision evaluations, individualized contact lenses and fittings, and eyeglass prescriptions. He provides LASIK evaluations and pre and post-surgery management. Dr. McCleary provides glaucoma and macular degeneration management, testing the eye for systemic health problems, and eye emergencies.
Dr. McCleary has taken part in Lions club missions to provide eye care for the underprivileged in Mexico as well as Project Concern outreaches here in the U.S. Dr. McCleary has written and presented research at national meetings such as the American Academy of Optometry conference. His research activities have included ways to more efficiently track visual field loss as a result of conditions such as glaucoma. He has been appointed to be an examiner with the National Board of Examiners for the testing and licensure of new doctors.
"Every patient that I see has unique vision needs that require individualized care. Whether it's prescribing glasses or contact lenses to discussing options to better manage their glaucoma, I will find the best solutions for my patients. Additionally, as a low-vision specialist, I can help people who suffer from sight-impairing conditions such as macular degeneration regain their independence."