R. Duncan Johnson, M.D.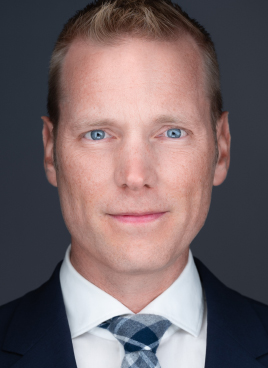 "I feel fortunate to live in a time where technology and experience allow us to offer so many people an improved quality of life through better vision."
Dr. R. Duncan Johnson is a board certified ophthalmologist who joined Inland Eye Specialists in July 2012. He treats medical and surgical diseases of the eye, specializing in cornea, cataract and LASIK refractive surgery. Dr. Johnson offers his patients the most advanced techniques in LASIK surgery including the latest generation CustomVue laser with an "all-laser" Intralase capability. He is also trained in DSAEK, a breakthrough technique for treating corneal diseases.
Dr. Johnson completed his medical degree at The Ohio State University: College of Medicine and received his Ophthalmology training at the Jules Stein Eye Institute at UCLA. He then successfully fulfilled a fellowship in cornea and refractive surgery at the Jules Stein Eye Institute at UCLA.
Dr. Johnson is a member of the American Academy of Ophthalmology and the International Society of Refractive Surgery. He has received numerous awards and honors for his research and made multiple scientific presentations. He has also published extensively in many peer-reviewed journals including Ophthalmology, Cornea, and The Journal of Cataract and Refractive Surgery. He has also authored various book chapters on subjects such as pterygium surgery, cataract surgery and lens calculations after refractive surgery.
Dr. Johnson is also an active educator, both internationally and domestically. He has traveled internationally to perform surgery and train 100+ physicians there in specialized corneal procedures. He remains on staff at UCLA as an associate clinical and surgical instructor of Ophthalmology, training residents in modern surgical techniques.
Dr. Johnson, a native of Southwest Riverside County, is married and has three children. He speaks fluent Japanese as well as some medical Spanish. He is active in church and community activities.