Brooke A. Coleman, O.D.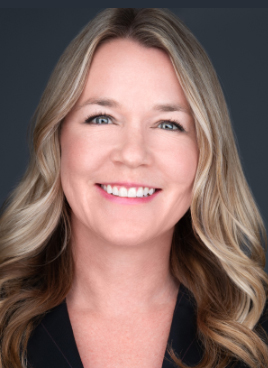 "After researching optometry, including spending time with a family friend who is an optometrist, I discovered I simply loved the profession and the work involved. It's a career that allows me to help people by making an immediate positive impact on their lives."
Dr. Coleman is a graduate of the University of Denver and received her optometric degree Magna Cum Laude from the Southern California College of Optometry.
Dr. Coleman has completed internships for the Naval Medical Center, San Diego; Camp Pendleton Naval Hospital, Oceanside; Sharp-Rees Stealy Medical Group, San Diego; SCCO Eye Center, Fullerton; Boys & Girls Club, Garden Grove and the TLC Laser Vision, Irvine. She has also been awarded certification in Paragon Corneal Refractive Therapy (CRT) fitting.
Dr. Coleman provides comprehensive eye examinations, toric contact lens fittings and eyeglass prescriptions. Dr. Coleman provides LASIK evaluations and pre and post-surgery management while working directly with our MD's on staff.
Dr. Coleman enjoys volunteering for vision screenings and events like the California Special Olympics and school screenings around her area. Prior to being an optometrist, Dr. Coleman played soccer in college and was the senior captain of her school's team. She still plays in many adult soccer leagues around San Diego. She also enjoys running and outdoor activities like hiking and mountain biking.
"I am motivated by the well-being of my patients and I think that helps to inspire their confidence in me. I'm a good listener and communicator. I love talking with my patients and enjoy educating them on eye care. When you're my patient be assured I'll provide you with a comprehensive, comfortable exam while taking the time to understand your needs and explain your visual condition and treatment options."