Cheryl Duong, O.D.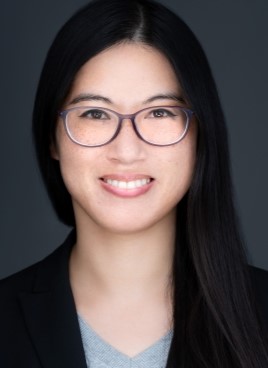 Dr. Duong is a long-time resident of Southern California. She received her Bachelor of Science degree in General Biology from the University of California San Diego in La Jolla, California. She then received her optometric degree from the Southern California College of Optometry in Fullerton, California. More recently, Dr. Duong served as an optometry resident specializing in ocular disease for Veteran Affairs Healthcare in West Los Angeles.
Prior to joining Inland Eye Specialists, Dr. Duong practiced as a primary optometry provider in Abbeville, Louisiana. Dr. Duong provides her patients with comprehensive optometry care, including contact lens fittings, ocular disease management, and treatment, and dilated eye exams. Amblyopic and strabismic patients come to Dr. Duong for the fitting and aiding with glasses, prisms, and patching. She also provides LASIK evaluations and pre- and post-surgery management while working directly with our MDs on staff.
Dr. Duong is multi-lingual. She speaks fluent English and Cantonese and enjoys an intermediate knowledge of medical Spanish. Outside of the office, Dr. Duong is involved in many outreach, care, and charity programs. She has helped to raise funds for Homeboy Industries in Los Angeles. She volunteers her time to the Random Acts Organization, assembling and delivering care packages to the homeless and women's centers in Southern California. Dr. Duong has even made and provided blankets for the homeless in Orange County.
For her hard work and dedication to the practice of Optometry, Dr. Duong is recognized by the Beta Sigma Kappa – International Optometric Honor Society and has twice received the Vision for Excellence Grant.