3 Adventurous Activities That Are Easier After LASIK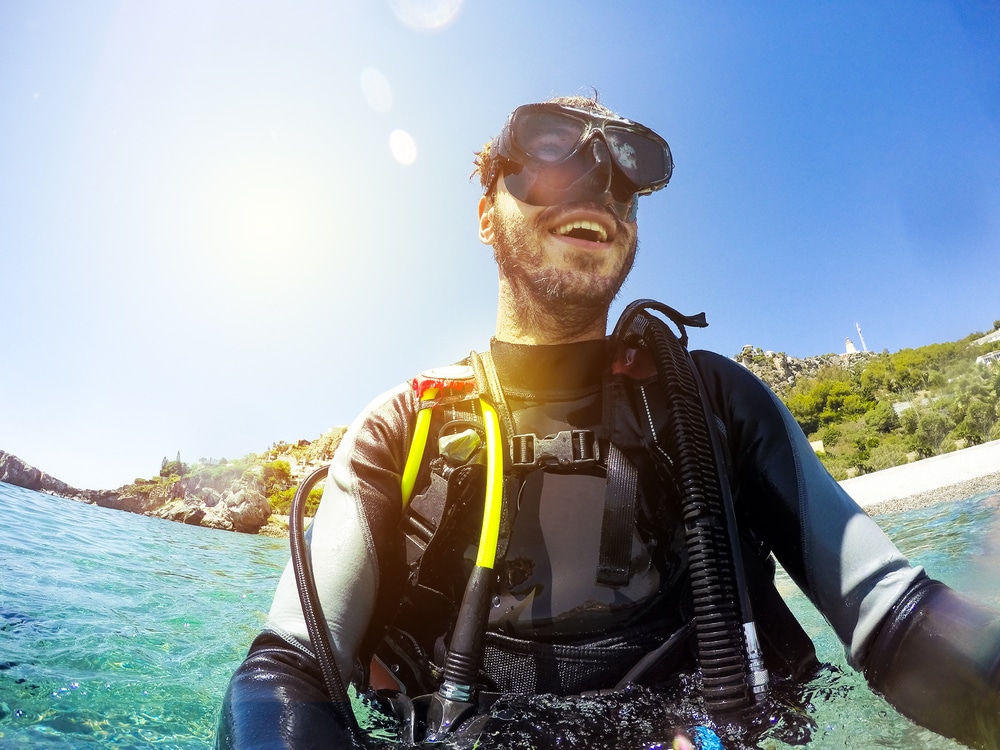 LASIK can do wonders for your quality of life and adventurous spirit. After getting LASIK eye surgery, you can more comfortably participate in everyday activities like swimming, going to the beach, or taking a hike. Worrying about breaking your glasses or getting something behind your contacts is no longer a concern. But have you ever taken a moment to think about all the exciting adventures that will also be more accessible?
Your Glasses Won't Go Flying While Zip lining
Zip lines go by many names. Zip slide, aerial runway, and death slide are a few. Some call them suicidal. Others call them good fun. If there's one adjective everyone can agree on when it comes to zip lining it would be "adventurous".
Zip lining is a popular activity during trips. Always dreamed of going to beautiful Costa Rica? You can book entire zip lining tours where you can combine adrenaline, adventure, and natural beauty. The best part about going zip lining after LASIK? You won't have to worry about your glasses flying off or keeping them tucked away and missing out on any scenic views. The only thing that will go flying is you.
Skydiving is Scary Enough – Skydiving with Blurry Vision Sounds Horrible
There are definitely ways to go skydiving with glasses or contacts, but they will involve advance preparation or an uncomfortable compromise. Skydiving after LASIK is as simple as listening to your instructor and strapping on whatever gear is necessary. Skydivers wear goggles to protect their eyes from the wind. People who wear glasses can either go without their specs or wear their goggles on top of their prescription lenses. With LASIK, you don't have to do either.
Explore Under the Sea Glasses-Free
Scuba diving is a more flexible way to explore the beautiful life underwater. With scuba diving, you get your own personal oxygen supply that comes with you into the water allowing you more freedom than if you were connected to a surface-level source. Scuba diving is used for a number of purposes, including for military and law-enforcement purposes, but those who like being in the water or trying something new can learn how to scuba dive for plain old fun.
Appreciating magnificent ocean life or soaking up the views of tremendous coral reefs is so much better with clear vision. There is simply no point going to all that trouble to dive so deep if you can't see the wonderful world that awaits under the sea. It is certainly possible to scuba dive with your contacts on within your mask, but if for any reason you need to remove your mask underwater, this can be extremely uncomfortable. After LASIK, you can scuba dive without giving your vision a second thought.
Glasses and contacts are wonderful methods for correcting refractive errors, but they can be limiting when exploring your more adventurous side. LASIK is a safe, routine procedure that has been performed on millions of people who seek a more flexible lifestyle worldwide.
Drop by an Inland Eye office today. There is no pressure and no obligation. You can book a consultation with one of our ophthalmologists to learn more about whether you qualify for LASIK. We are ready to answer all of your LASIK-related questions. We have Inland Eye offices in both Temecula and Murrieta, California.