How LASIK Helps Athletes Bring Their A Game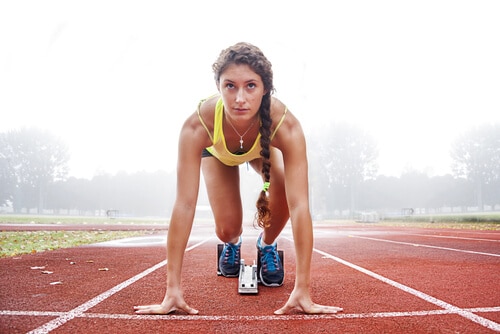 Kids and adults alike admire athletes. Brands bring them on board to push products, and schools and companies pay big bucks to books Olympians and world champions to come speak at their events and pump people up. Why? It's because winning the gold or scoring a championship requires a lot of work, dedication, discipline, and that spirit is motivational.
But aside from the mental grit required to be the very best, athletes also make sure they are doing everything they can to be at their peak physical form. Athletes undergo extensive training, consult with nutritionists, and view their doctors and physiotherapists as the glorious people who will ensure their body is up to the sport. Everything from their shoes to their uniforms to the stadium is designed to ensure they achieve optimal performance. But what about their eyesight?
To catch the ball, block a shot, or score a goal, you've got to be able to see. And despite the brilliant corrective options available in the form of glasses and contacts, these tools are not always best suited for sports. Getting dirt and sweat between your soft lenses can make for an uncomfortable fourth quarter. And glasses as a football player or a competitive swimmer are simply non starters. This is why many athletes choose to get LASIK eye surgery.
Famous Athletes Who Have Ditched Lenses for LASIK Eye Surgery
A number of athletes have chosen to up their game by getting LASIK eye surgery. The independence that comes with freedom from glasses and contacts is an appealing idea. The athletic backgrounds of many of these athletes range from golf to football.
Perhaps one of the most famous celebrity athletes to get LASIK eye surgery is LeBron James who brought an NBA championship to his home state of Ohio last season with the Cleveland Cavaliers. Even someone like James who is believed to be at the top of his game and even dubbed by some sports observers as "the greatest basketball player of our generation" decided to ditch the specs and get LASIK.
Even Tiger Woods, who was reportedly legally blind without glasses or contacts, underwent the procedure in 1999 and went on to play impressively. He went in for a touch up procedure years later (a normal occurrence due to changes in an individual's eyes and prescription needs). Woods remarked, "Mine stayed the way it should for … what is it, eight years now? That's pretty good."
Other athletes who have reportedly ditched the glasses and contacts to get LASIK eye surgery include Chicago Bulls shooting guard Dwyane Wade and former offensive lineman Adrian Klemm.
LASIK Is a Routine Vision Correction Procedure Performed on Millions Worldwide
LASIK eye surgery is a routine corrective procedure performed on millions of individuals worldwide. A small incision is made in the cornea using a state of the art microkeratome. Your ophthalmologist then uses an excimer laser to reshape the eye before closing the incision to allow your eyes to heal.
The best way to find out whether LASIK is right for you is to speak to an eye care professional. Stop by Inland Eye for a consultation with one of our LASIK specialists who can answer all your LASIK-related questions and determine whether you are eligible. Give Inland Eye a call or visit us at our Temecula or Murrieta locations.