5 Frequently Asked Questions About LASIK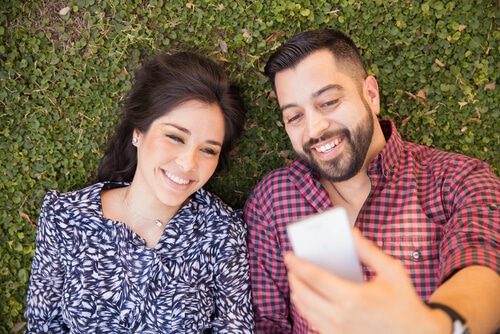 LASIK is a straightforward procedure. That being said, it is important to educate yourself and familiarize yourself with the details of the surgery. While most people are familiar with what the end result of LASIK is (clear vision), many people are uncertain about what happens in between deciding to get LASIK and walking out of the doctor's office after the operation. People's level of familiarity with LASIK varies. Some are aware of the basic steps of the procedure and have very specific questions. Others need a rundown of what exactly LASIK entails. This article will answer some of the most basic, yet important, frequently asked questions about LASIK.
What does LASIK stand for?
LASIK stands for "Laser-Assisted In Situ Keratomileusis". Using a laser, your LASIK surgeon will permanently change the shape of your cornea. It is a refractive surgery. LASIK can be used to correct a number of vision problems including astigmatism and myopia.
Does LASIK eye surgery involve any blades?
It depends. Traditionally, a blade is used to cut a flap in the cornea before the laser is used to shave away parts of the cornea and alter its shape. In some procedures, a laser is also used to create the flap instead of a surgical blade. Both methods penetrate the eye's surface; the only difference is the tool being used. While the word "blade" evokes feelings of fear in many individuals, both methods are safe. Whether your doctor uses a blade or not depends on your consultation with your LASIK surgeon where the two of you decide which method is best for you.
Will I never need glasses or contacts again?
LASIK reduces your dependency and use of glasses and contacts. This does not mean that you will never have to wear glasses and contacts again. For most activities where glasses and contacts can be a chore (beach trips, swimming, sports) the corrected vision you receive through LASIK is suitable. However, there may be instances where you are required to still use glasses or contacts while reading or driving late at night. Additionally, LASIK does not prevent presbyopia, which is an age-related condition that affects near eyesight after the age of 40.
Can I go blind due to complications from LASIK?
Like any surgery, complications are a risk. It is highly unlikely that anybody would go blind from LASIK, and no one has. There can be complications related to vision that has not been properly or adequately corrected, severely worsened vision, halos, or dry eyes. All of these symptoms can normally be addressed through follow-ups with your surgeon. At worst, you may need to continue using glasses or contacts.
How long is the LASIK recovery process?
Not long. You visit your doctor one or two days after the operation so that they can check that your eyes are healing correctly. So long as you have the go-ahead from your doctor, you are normally cleared to drive and work 24 to 48 hours after the operation. It is advised that you avoid high stress and physically demanding activities that may put you at risk of injury to your eye while your corneal incision is still healing. With a little extra sensitivity to your healing eyes, you can return to your normal routine almost immediately after LASIK.
Questions are normal and they are a large part of feeling empowered and knowledgeable about your personal eye care. Book your consultation with Inland Eye today to sit down with a LASIK surgeon and get all the answers you seek. Our knowledgeable staff is ready and able to get you started on the road to conveniently clear vision. Stop by our Temecula or Murrieta locations today.