What Causes Refractive Errors?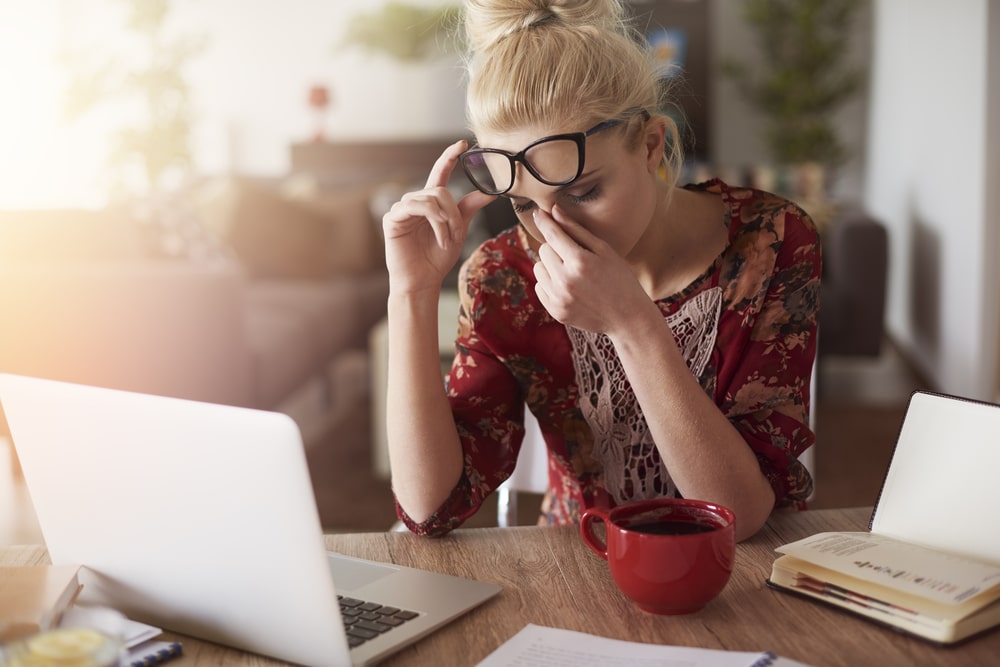 When your cornea is shaped irregularly, your eye cannot focus light properly resulting in unclear vision. People across the country suffer from refractive errors like myopia (nearsightedness, which is the most widely experienced refractive error) or hyperopia (farsightedness). Astigmatism causes a blurry vision as a result of irregular shaped corneas. Hyperopia causes difficulties seeing objects up close while myopia leads to challenges seeing objects that are at a distance.
All of these issues can be treated with LASIK. LASIK is a laser corrective surgery that can be completed within a day, and it is a useful alternative from glasses or contacts.
You likely grew up with a lot of advice and warnings from family members about protecting your eyesight. "Don't sit too close to the TV!" "Don't read in the dark!" "Eat more carrots!" So what exactly causes refractive errors?
What causes myopia?
Myopia is the most commonly suffered vision issue, and while scientists have not pinpointed an exact cause for myopia, there are several suggested causes.
Eye Fatigue
Those warnings from your mother not to spend so much time on your computer may not be as misguided as you think. Eye fatigue due to prolonged periods of time spent reading a book, typing at a computer, or watching a TV screen are believed to be contributing factors to myopia. There has been a noted increase in incidences of myopia in the United States, but whether that is related to increased screen time is undetermined and still a matter of debate.
Genetics
The other commonly cited reason is a genetic predisposition. The refractive error is passed down as a genetic trait, but the prevailing theory is that the severity of a person's myopia is determined by a combination of genes and environmental factors such as eye fatigue due to prolonged periods of time spent watching television or reading.
What causes hyperopia?
The refractive error that causes difficulties seeing objects close up is known as hyperopia, otherwise known as farsightedness. Like myopia, experts believe hyperopia is inherited. There is also a higher likelihood of outgrowing presbyopia either on its own or with the assistance of prescription lenses.
What causes astigmatism?
Astigmatism is a strange one. While hyperopia and myopia come with neat definitions, astigmatism is a little more tricky. With astigmatism, a person's vision is clear except for a blurry portion. Astigmatism often occurs in conjunction with one of the other refractive errors. This refractive condition is caused by genetic predispositions, however, injuries to the eye can also lead to astigmatism.
All of these refractive errors can be treated with glasses, contacts, or, if a patient chooses, with LASIK. Whether you need a routine eye exam or a LASIK consultation, our eye care professionals at Inland are happy and ready to help. Our LASIK specialists will walk you through the procedure and give you information about what to expect every step of the way. LASIK is a quick procedure. You can be back to work the next day.  Give us a call and book your appointment at our Murrieta or Temecula locations.