Implantable Contact Lens – Pros and Cons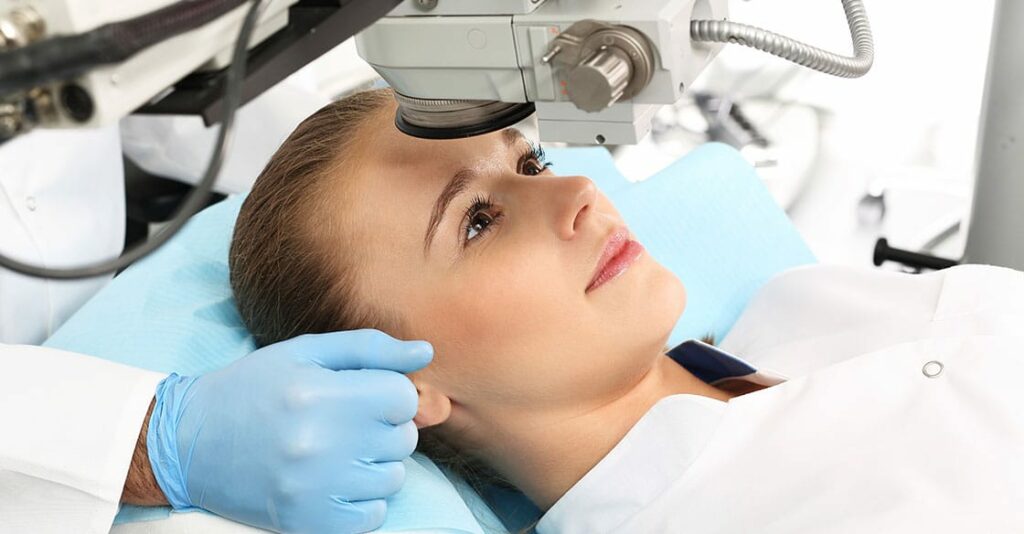 Implantable contact lens (ICL) are contact lenses alternatives used for correcting the vision, but unlike traditional contact lenses, these are positioned such that they remain in the eye for a much longer duration of time. While the regular external contacts lenses are placed on the surface of the eye, implantable lenses are surgically placed inside the eyes. They are implanted between the iris and the natural lens. However, if there are any major changes in your vision, the ICLs can be removed as well.
An ICL is made from Collamer, which is a biocompatible material. It is a combination of collagen and polymer. This does not cause any side effects or discomfort.
Pros of ICLs
Implantable contact lens (ICL) surgery is an effective, safe, and quick procedure that permanently corrects a patient's vision. The procedure only takes around 15 minutes and involves placing a lens between a person's iris and lens without damaging the corneal tissue. Due to the ease of the procedure, healing time is very fast. Many patients report going back to normal activities the very next day! Besides these advantages, ICL surgery pros include:
– One of the best vision correction alternatives. The quality of vision achieved with ICLs is excellent since the eye maintains its natural corneal shape.
– During the placement of ICLs, corneal nerves are not disrupted in any way. Hence, this procedure does not lead to dry eyes.
– These contact lenses are made from Collamer, which is purified collagen. The chances of ICL being rejected by the body are very low since the body does not treat the lens as a foreign body and, as a result, the rates of infection or rejection are also very low.
– Very user-friendly as they require no maintenance such as disinfecting or cleaning. They do not need to be removed daily and can stay in the eye indefinitely.
-The procedure is reversible; it can be removed if the vision changes drastically.
– Inserting ICLs is noninvasive and takes only a few minutes.
– This is a very good option for people who cannot undergo LASIK surgery due to large pupils, irregular corneas, or very high prescriptions.
Cons of ICLs
Implantable contact lens risks are very low. However, ICL is recommended only in people between the age group of 18-50 years. In addition, since ICL is considered to be a cosmetic procedure, it will probably not be included in insurance plans and may become a costly affair for some people. It is also highly recommended that anyone who gets this procedure done should go for regular annual checkups.
– Implantable Contact Lens Cost: the cost of ICLs can range from $1200 to $5000.
– Surgery Recovery Time: The ICL eye surgery recovery time is fairly short and the eye will be completely healed with a month or two. However, people who have gone through this procedure can go back to their activities of daily living within a few days.
– Astigmatism Friendly: Almost all cases of astigmatism can be corrected using glasses or contact lens. However, if you are looking for a more permanent solution, then an implantable contact lens can certainly be an option. Another very commonly used treatment for astigmatism is laser eye surgery. However, the choice is completely up to you since the success rate of both the procedures is quite high.
Will ICL Work for You?
We know that surgery can be nerve-racking, so we try to make the process as smooth and efficient as possible. ICL is just another innovative surgery that provides you with clearer vision.  It's not for everyone, but if you are currently exploring different corrective vision procedures available, we suggest you schedule an appointment with Inland Eye Specialists. We can provide you with information about the different types of vision correction services and find one that best suits your needs.